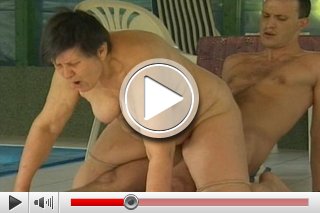 Gotcha!! Grandma has fun with her loverboy and her horniness grows…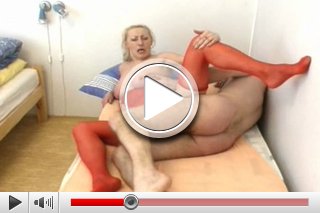 Grandma wears her hot hold-up stockings and teases the young guy…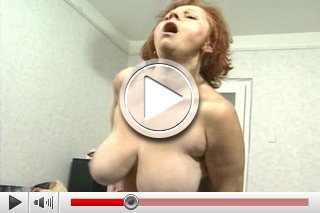 The busty red-haired Grandmother is in possesion of MEGA-TITS! And she knows how to handle them...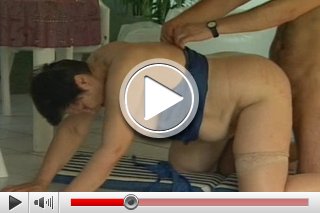 The young lover appreciates the advantages of an elderly lady : Her deceased husband enables all comforts of life and he takes everything shamelessly…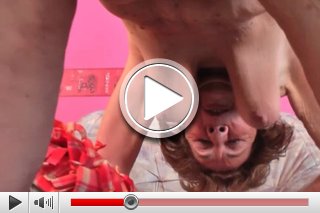 Horny Grandmother with elderly skin and sagging tits likes to gets pampered by a young guy willingly...